Convertulous
Convertulous combines a powerful Unit Converter with the usefulness of an Old School Calculator.
This simple to use calculator comes with converters for..
currency
angle
area
energy
length
power
pressure
speed
temperature
typography
time
volume
weights and masses
Disclaimer
Please note: We cannot guarantee the accuracy of the exchange rates or converter rules used by the calculator. You should confirm current rates before making any transactions that could be affected by changes in the exchange rates.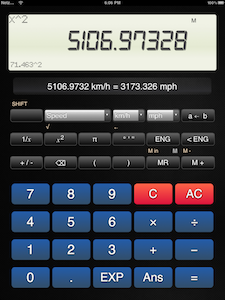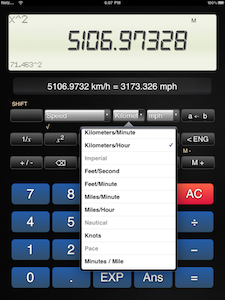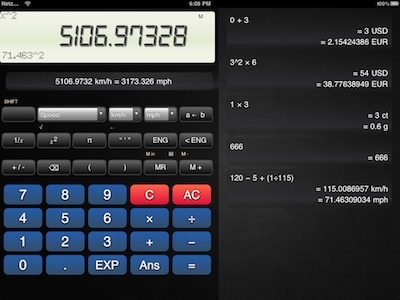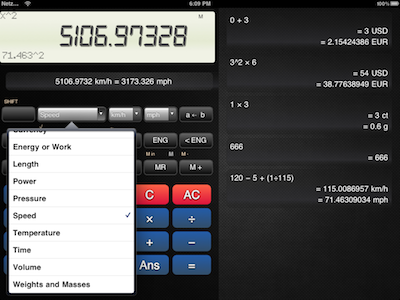 Supported Units
Currency
Convertulous uses the exchange rates from the ECB. Supported currencies are:
AUD
Australian Dollar
BGN
Bulgarian Lev
BRL
Brazilian Real
CAD
Canadian Dollar
CHF
Swiss Franc
CNY
Chinese Yuan
CZK
Czech Koruna
DKK
Danish Krone
EEK
Estonian Kroon
EUR
Euro
GBP
Pound Sterling
HKD
Hong Kong Dollar
HRK
Croatian Kuna
HUF
Hungarian Forint
IDR
Indonesian Rupiah
INR
Indian Rupee
JPY
Japanese Yen
KRW
South Korean Won
LTL
Lithuanian Litas
LVL
Latvian Lats
MXN
Mexican Peso
MYR
Malaysian Ringgit
NOK
Norwegian Krone
NZD
New Zealand Dollar
PHP
Philippine Peso
PLN
Polish Złoty
RON
Romanian New Leu
RUB
Russian Rouble
SEK
Swedish Krona
SGD
Singapore Dollar
THB
Thai Baht
TRY
Turkish Lira
USD
US Dollar
ZAR
South African Rand
Angle
| | |
| --- | --- |
| Radians | 0.7853 rad |
| Radians (π) | 1_4 π rad |
| Degrees | 45.125° |
| Degrees (° ' ") | 45° 20' 48" |
| Grads | 50 gra |
| Turns | 0.125 rev |
Area
Are, Hectars
Square Millimeters, Square Centimeters, Square Decimeters, Square Meters, Square Kilometers
Acres, Rood
Square Inches, Square Feet, Square Yards, Square Miles
Energy or Work
Newton-Meters, Joules, Kilowatt-Hours
BTUs, Calories, Kilogram-Calories, Ergs, Foot-Pounds, Kilogram-Meters
Length
Ångströms, Microns, Millimeters, Centimeters, Decimeters, Meters, Kilometers
Inches, Feet, Miles, Thous, Yards
Chains, Furlongs, Leagues, Links, Rods, Survey Feet, Survey Miles
Fathoms, Cables, Nautical Miles
Light-Years, Parsecs, Astronomical Units
Power
Watts, Kilowatts, Megawatts, Milliwatts
BTUs/Minute, Foot-Pounds/Second, Foot-Pounds/Minute
Hoursepower (US), Pferdestärke (DE)
Pressure
Pascals, Atmospheres, Bars
Inches of Mercury (Torr), Centimeters of Mercury
Kilogram-Force/Square Centimeter, Pounds/Square Foot, Pounds/Square Inch
Speed
Meters/Second, Meters/Minute, Kilometers/Hour
Feet/Second, Feet/Minute, Miles/Minute, Miles/Hour
Knots
Minutes/Mile, Minutes/Kilometer
Temperature
Celsius, Fahrenheit, Kelvin
Typography
Points, Picas, Picas + Points
Inches, Millimeters, Centimeters
Pixels (72ppi), Pixels (96ppi), Pixels (iPhone 3, 136ppi), Pixels (300ppi), Pixels (iPhone 4, 326ppi)
Time
Seconds, Minutes, Hours, Days, Weeks, Years, Milliseconds, Nanoseconds
Volume
Cubic Meters, Cubic Decimeters, Cubic Centimeters, Cubic Millimeters
Liters, Milliliters
Cubic Inches, Cubic Feet, Gallons (UK)
Gallons (US), Quarts (US), Pints (US), Cups (US), Gills (US)
Fluid Ounces (US), Fluid Drams (US), Minims (US)
Teacups (US), Tablespoons (US), Teaspoons (US)
Weights and Masses
Grams, Kilograms, Tonnes, Carats
Grains, Drams, Ounces, Pounds, Quarters (US), Hundredweights (US), Short Tons (US)
Stones, Quarters (UK), Hundredweights (UK), Long Tons (UK)
Comments
Used resources