Bamforth

National Wildlife Refuge - Wyoming
The refuge is closed to the public and is unstaffed. Bamforth NWR is administered by Arapaho National Wildlife Refuge in Colorado. Bamforth National Wildlife Refuge is located in southern Albany County, Wyoming. The refuge is divided into three sections adjacent to Bamforth Reservoir, which is primarily owned by the state of Wyoming.
maps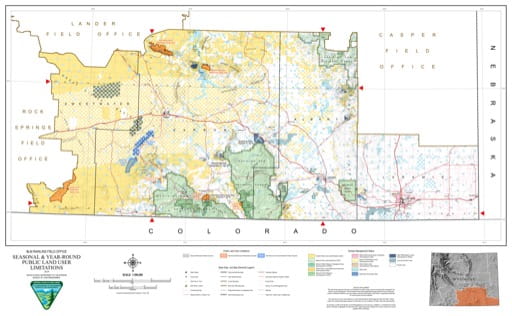 Wyoming Public Land - Rawlins
Map of Seasonal and Year-Round BLM Public Land User Limitations in the BLM Rawlins Field Office area in Wyoming. Published by the Bureau of Land Management (BLM).
brochures
Bamforth - Hunting
Hunting at Bamforth National Wildlife Refuge (NWR) in Wyoming. Published by the U.S. Fish & Wildlife Service (USFWS).