Bear River

State Park - Wyoming
Bear River State Park straddles the Bear River on the east side of the city of Evanston, Wyoming. The park offers picnicking and a visitors center. Wildlife viewing includes a small herd of captive bison and elk. The park is at the eastern terminus of the Bear River Greenway, a trail system developed by the city that connects the park with downtown Evanston. Other hiking opportunities include 1.2 miles (1.9 km) of paved trail, an arched footbridge that crosses the river, and 1.7 miles (2.7 km) of packed gravel trails. Trails are used for cross-country skiing in winter.
maps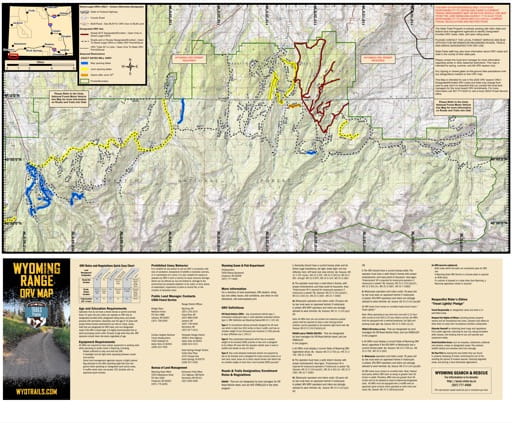 Wyoming Range - Unita - ORV Trails 2022
Map of Wyoming Range / Unita Off-Road Vehicle Trails (ORV) in Wyoming. Published by Wyoming State Parks, Historic Sites, & Trails (WYSP).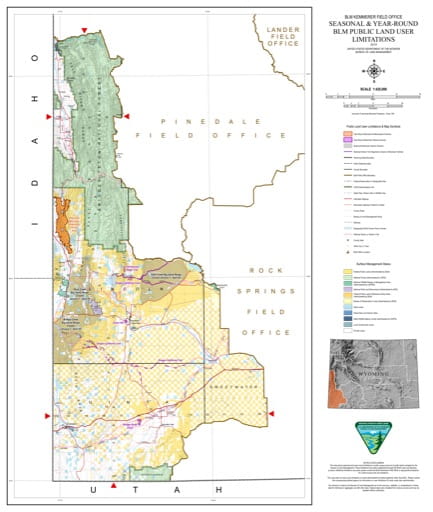 Wyoming Public Land - Kemmerer
Map of Seasonal and Year-Round BLM Public Land User Limitations in the BLM Kemmerer Field Office area in Wyoming. Published by the Bureau of Land Management (BLM).
brochures
Bear River - Brochure
Brochure of Bear River State Park (SP) in Wyoming. Published by Wyoming State Parks.