Weston Hills

Special Recreation Management Area - Wyoming
Weston Hills is located about 25 miles north of Gillette, to the west of Highway 59. There are two staging areas near the entrance as well as a fishing pond. Other visitor facilities are limited. With several miles of roads and trails, this area is popular for four-wheeling, riding ATVs, and hunting. You may see mule deer, antelope, elk, turkey, and eagles. On clear days you can see the Bighorn Mountains and Devil's Tower in the distance.
maps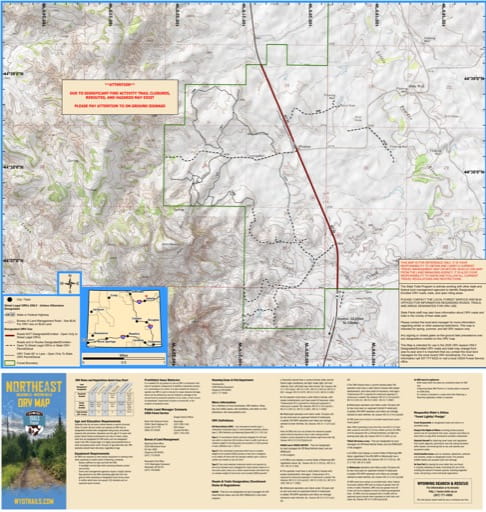 Northeast - Weston Hills ORV Trails 2022
Northeast Map showing Weston Hills Off-Road Vehicle Trails (ORV) in Wyoming. Published by Wyoming State Parks, Historic Sites, & Trails (WYSP).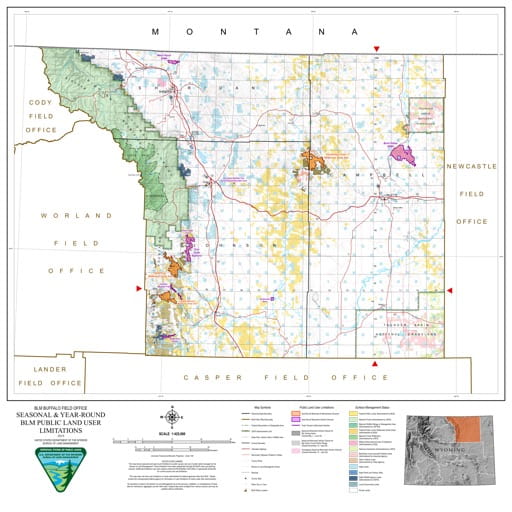 Wyoming Public Land - Buffalo
Map of Seasonal and Year-Round BLM Public Land User Limitations in the BLM Buffalo Field Office area in Wyoming. Published by the Bureau of Land Management (BLM).
brochures
BLM Wyoming - Recreation Guide
Wyoming Public Land Recreation Guide. Published by the Bureau of Land Management (BLM).