Ridgefield

National Wildlife Refuge - Washington
Ridgefield National Wildlife Refuge is located in the westernmost part of Clark County, Washington. The refuge provides vital habitat for wintering waterfowl with an emphasis on the dusky Canada goose whose nesting areas in Alaska were severely impacted by the violent earthquake of 1964. Stately sandhill cranes, shorebirds, and a great variety of songbirds stop at the refuge during spring and fall migrations. Some bird species such as mallards, canada geese, great blue herons, pheasant, ruffed grouse, barn owl, great horned owl, bald eagles, ospreys and red-tailed hawks are year-round residents that nest on the refuge. Black-tailed deer and cougars are the largest mammals on the refuge. Smaller mammal species such as coyote, red fox, raccoon, skunk, porcupine, bobcat, beaver, mink, river otter, muskrat, badger and brush rabbits are occasionally seen.
maps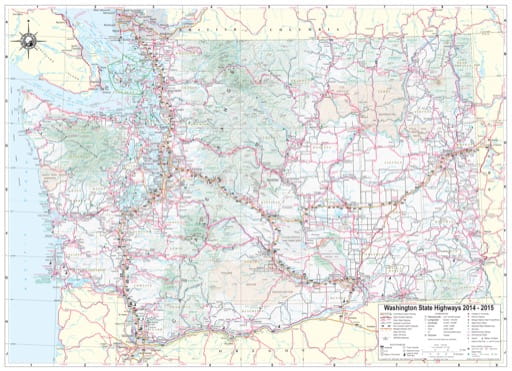 Washington State - Highway Map
Map of Washington State Highways / Tourist Map. Published by the Washington State Department of Transportation (WSDOT).