Billy Frank Jr. Nisqually

National Wildlife Refuge - Washington
The Billy Frank Jr. Nisqually National Wildlife Refuge is located on the Nisqually River Delta near Puget Sound in northeastern Thurston County and northwestern Pierce County, Washington. The refuge provides habitat and nesting areas for waterfowl and other migratory birds. It includes a protected estuary, salt marshes and open mudflats, freshwater marshes, open grassland, and riparian woodland and brush. The Nisqually River Delta is Washington's largest relatively undisturbed estuary. The confluence of the freshwater Nisqually River and the saltwater south Puget Sound has created a variety of unique environments, each rich in nutrients and natural resources for the local wildlife. The delta provides habitats for more than 300 different species of fish and wildlife.
maps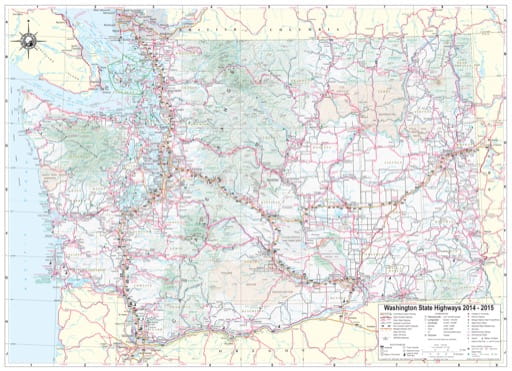 Washington State - Highway Map
Map of Washington State Highways / Tourist Map. Published by the Washington State Department of Transportation (WSDOT).