Blake Island

Marine State Park - Washington
Blake Island is a Puget Sound island in Kitsap County, Washington, that is preserved as Blake Island Marine State Park. The island lies north of Vashon Island, south of Bainbridge Island, and east of Manchester. On the northeast end of the island is Tillicum Village, a showcase for Northwest Coast Indian arts, culture, and food. The park is only reachable by tour boat or private watercraft.
maps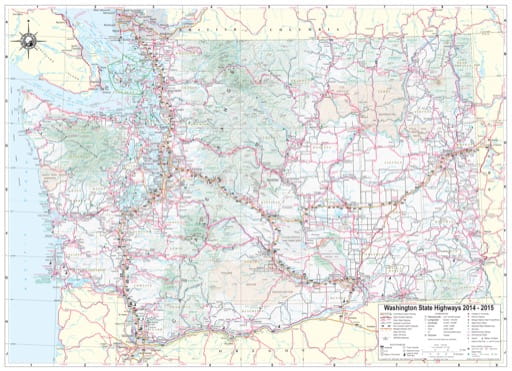 Washington State - Highway Map
Map of Washington State Highways / Tourist Map. Published by the Washington State Department of Transportation (WSDOT).