Elochoman

State Forest - Washington
Bradley ORV Area in the Elochoman State Forest is located outside of Cathlamet, Washington. Bradley ORV Trailhead draws visitors from Washington and Oregon for its miles of motorized off-road-vehicle trails. Day use only. No camping.
maps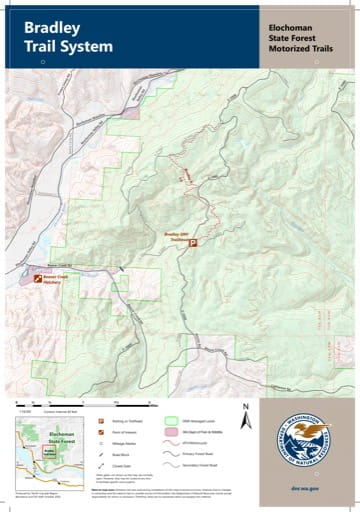 Elochoman - Bradley Trails
Map of Bradley Motorized Trail System in Elochoman State Forest (SF) in Washington. Published by Washington State Department of Natural Resources (WSDNR).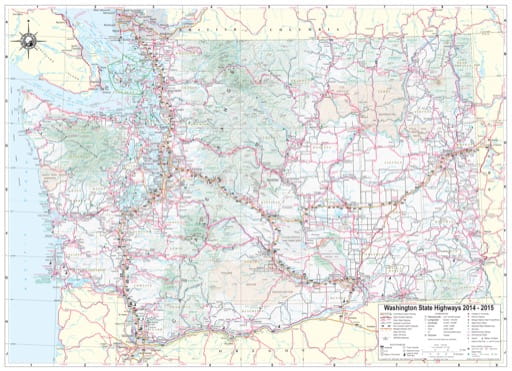 Washington State - Highway Map
Map of Washington State Highways / Tourist Map. Published by the Washington State Department of Transportation (WSDOT).