Cowiche Canyon

Recreation Site - Washington
Perched on the rim of the hills overlooking Yakima, Cowiche Canyon provides a peaceful getaway. The creek is always close at hand, and the lush riparian vegetation and sagebrush hillsides are home to numerous species of songbirds, while raptors and vultures circle above the cliffs. A non-motorized trail system managed by the BLM and Cowiche Canyon Conservancy allows visitors to experience amazing springtime flower displays of the sagebrush uplands. This exceptional site offers hiking, horseback riding, hunting, mountain biking and wildflower viewing!
maps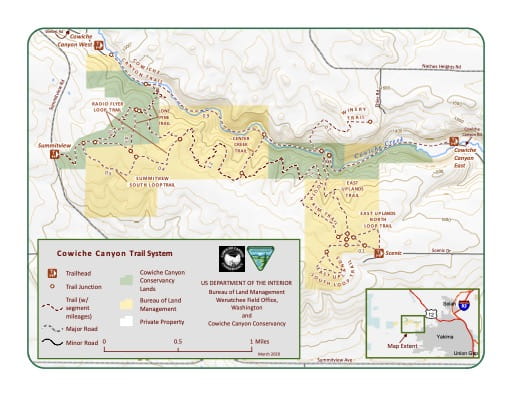 Cowiche Canyon - Recreation Map
Map of the Cowiche Canyon Trail System in the BLM Spokane District Office area in Washington. Published by the Bureau of Land Management (BLM).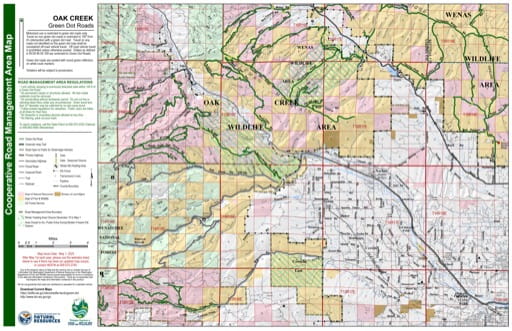 Oak Creek Wildlife Area - Green Dot Roads
Map of Oak Creek Wildlife Area in Washington. Published by Washington State Department of Natural Resources (WSDNR).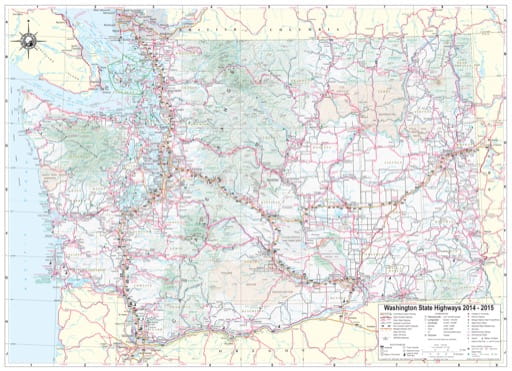 Washington State - Highway Map
Map of Washington State Highways / Tourist Map. Published by the Washington State Department of Transportation (WSDOT).