Tolt River-John MacDonald

Recreation Map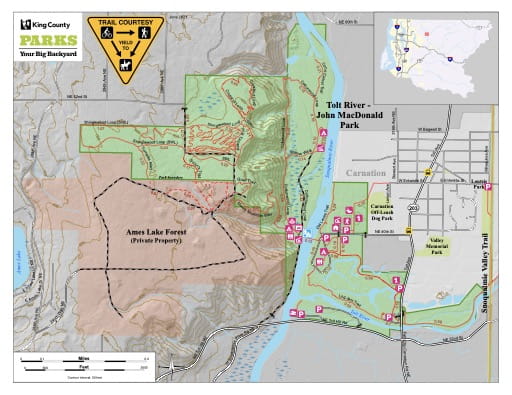 Recreation Map of Tolt River-John MacDonald Park in King County in Washington. Published by King County, Washington.
Tolt-MacDonald Park in Carnation is a true recreation destination. Located less than one hour from Seattle, the 574-acre park sits at the confluence of the Snoqualmie and Tolt rivers in the beautiful Snoqualmie Valley. A 500-foot-long suspension footbridge across the Snoqualmie River connects the east and west sides of the park and offers terrific views of the Snoqualmie River and Cascade foothills. You can observe spawning salmon in the river below and eagles and osprey soaring above.