Widewater

State Park - Virginia
Widewater State Park is located in Stafford County, Virginia. The park's facilities include a visitor center and staff building along Aquia Creek and a soft boat launch and picnic shelter along the Potomac River. The park is divided up into five parcels, separated by private property. It is located on a 1,100-acre peninsula situated between Aquia Creek and the Potomac River, and was the site of early flight experiments by Samuel P. Langley.
maps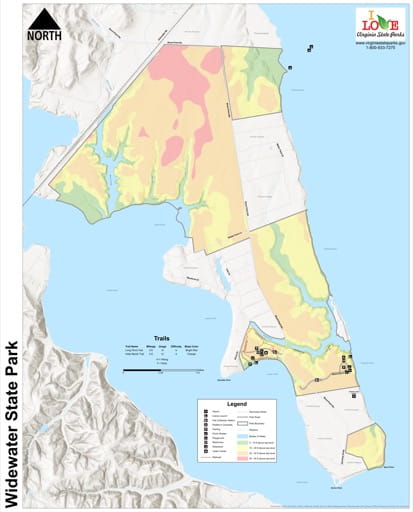 Widewater - Visitor Map
Visitor Map of Widewater State Park (SP) in Virginia. Published by Virginia State Parks.