Westmoreland

State Park - Virginia
Westmoreland State Park lies within Westmoreland County, Virginia. The park extends about one and a half miles along the Potomac River. The park's Horsehead Cliffs provide visitors with a panoramic view of the Potomac River. The park offers hiking, camping, cabins, fishing, boating and swimming. The park's popular "Beach Trail" leads from the Visitor Center to the shore of the Potomac, below the Horsehead Cliffs. Embedded in these cliffs are fossil remains of porpoises, whales, and sharks from as long as 15 million years ago. Erosion over time exposes these remains and hunting for shark's teeth is a popular activity for visitors.
maps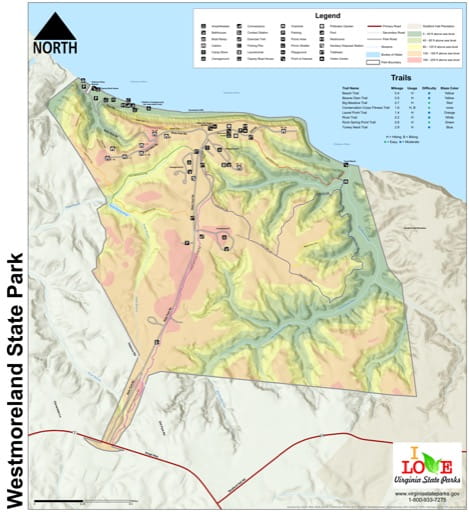 Westmoreland - Visitor Map
Visitor Map of Westmoreland State Park (SP) in Virginia. Published by Virginia State Parks.