Staunton River

State Park - Virginia
Staunton River State Park is located along the Staunton River near Scottsburg, Virginia. Construction of the park was begun at the confluence of the Staunton and Dan Rivers in 1933; Buggs Island Lake was formed in the early 1950s. These two rivers form the Roanoke River basin, and the section of land starting at the park and continuing downstream beside the Roanoke River was known as the Roanoke River valley.
maps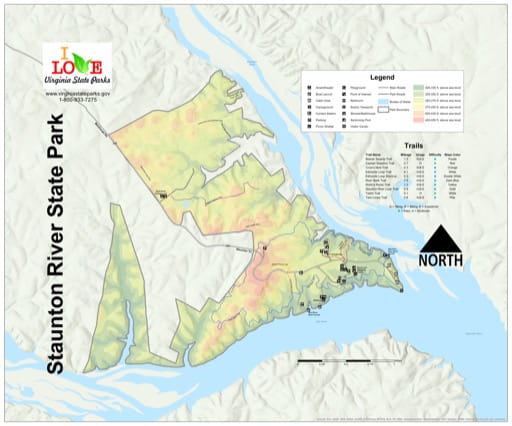 Staunton River - Visitor Map
Visitor Map of Smith Mountain Lake State Park (SP) in Virginia. Published by Virginia State Parks.