Pocahontas

State Park - Virginia
Pocahontas State Park is located in Chesterfield, Virginia, United States, not far from the state capitol of Richmond. The park was laid out by the Civilian Conservation Corps along the Swift Creek, and at 7,950 acres (32.2 km2) was, at its creation, Virginia's largest state park. The park is named after Chief Powhatan's daughter Pocahontas.
maps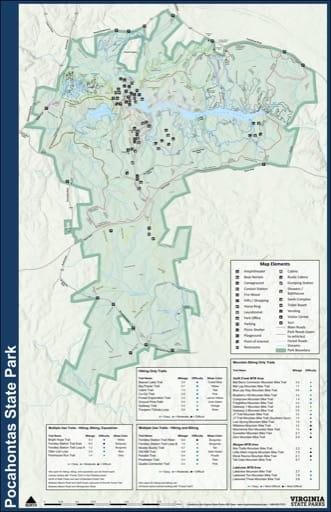 Pocahontas - Visitor Map
Visitor Map of Pocahontas State Park (SP) in Virginia. Published by Virginia State Parks.