Machicomoco

State Park - Virginia
Machicomoco State Park is located in the southern part of Gloucester County along the York River, approximately 10 miles downriver from Werowocomoco. An open-air interpretive pavilion provides information on the culture, landscape and movement of Virginia Indians through displays and a walking path in the landscape. A paved trail follows along the main park road for walking or bike riding. Other amenities include a campground with sites for vehicle camping and hike-in tent sites, three overnight yurts, two picnic shelters, a car-top boat launch pier with an accessible boat entry structure, and a set of small floating docks on Timberneck creek for daytime boat tie-ups and fishing.
maps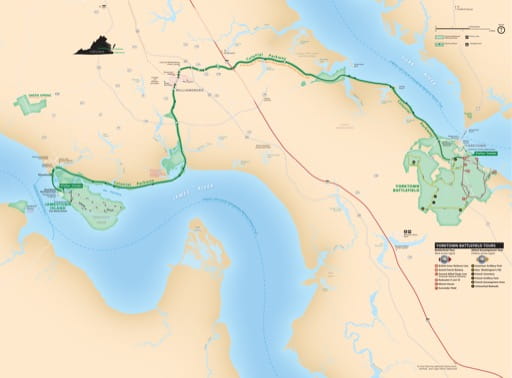 Colonial - Visitor Map
Official Visitor Map of Colonial National Historical Park (NHP) in Virginia. Published by the National Park Service (NPS).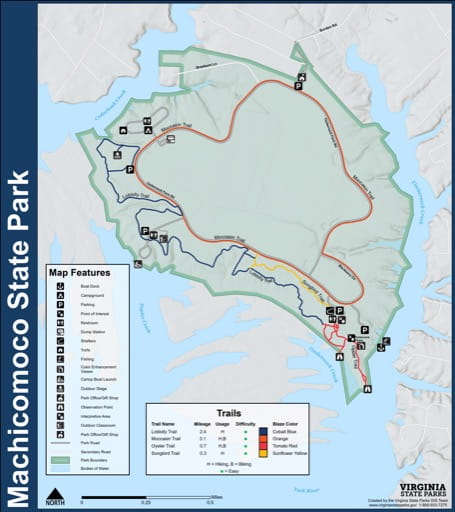 Machicomoco - Visitor Map
Visitor Map of Machicomoco State Park (SP) in Virginia. Published by Virginia State Parks.
source