Caledon

State Park - Virginia
Caledon State Park is located in King George, Virginia. A 302-acre (1.22 km2) portion of the park known as the Caledon Natural Area was designated a National Natural Landmark in 1974 for its old-growth oak-tulip poplar forest. The park also provides a habitat for bald eagles along the Potomac River. Adjacent to the park is the Chotank Creek Natural Area Preserve, a state-designated private conservation area that further protects bald eagle habitat, in addition to wetlands and other significant communities.
maps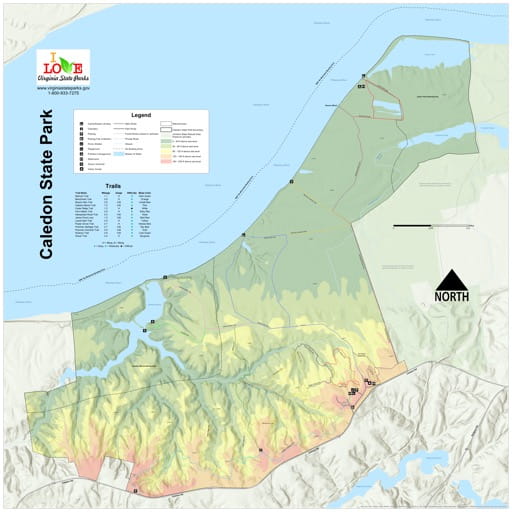 Caledon - Visitor Map
Visitor Map of Caledon State Park (SP) in Virginia. Published by Virginia State Parks.