Burbank Hills

Off-Highway Vehicle - Utah
The Burbank Hills is a small northwest-southeast mountain range in western Utah that lies entirely within Hamlin-Snake Watershed between the Snake Range and, to the northeast and east, the Ferguson Desert. It is bounded by Snake Valley to the north, west, and south; and trends into the Tunnel Springs Mountains, to the southeast, opposite the Antelope Valley on its southeast border. The Burbank Hills has numerous ATV trails and fossils.
maps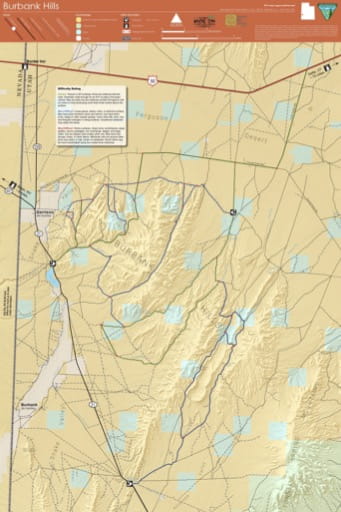 Burbank Hills - OHV Trails
Map of Off-Highway Vehicle (OHV) Trails at Burbank Hills in the BLM Fillmore Field Office area in Utah. Published by the Bureau of Land Management (BLM).