Beaver Dam Wash

National Conservation Area - Utah
The Beaver Dam Wash National Conservation Area, located in southwestern Utah, was designated by Congress in 2009. This 68,083-acre area is in the transition zone between the Colorado Plateau, Great Basin, and Mojave Desert ecosystems and hosts a rich array of plant communities and wildlife. Visitors enjoy activities such as hiking, rock climbing, horseback riding, and wildlife viewing.
maps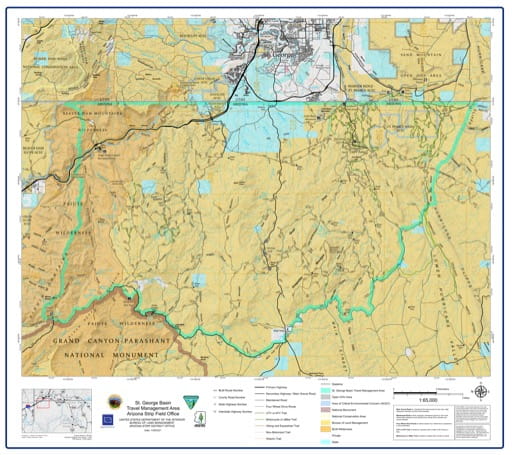 Arizona Strip - St. George Basin
Map of St. George Basin Travel Management Area (TMA) in the BLM Arizona Strip Field Office area in Arizona. Published by the Bureau of Land Management (BLM).