"Tushar Mountains"
by Intermountain Forest Service, USDA Region 4 Photography ,
public domain
Piute County

Travel Map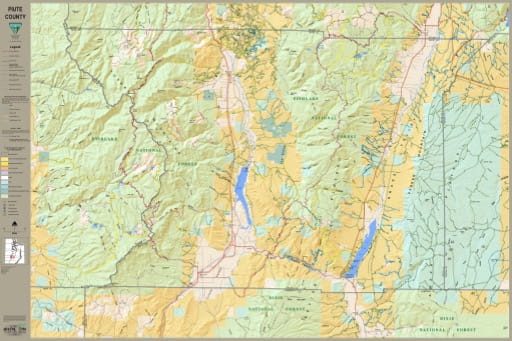 Travel Map of Piute County, Utah in the BLM Richfield Field Office area. Published by the Bureau of Land Management (BLM).
An abundance of recreational activities await visitors on this motorized travel map, including bird watching, camping, hiking, OHV activities, horseback riding, or just driving for pleasure. The area contains some of the most spectacular landscapes and some of the most unusual and least explored recreation opportunities in the region.
source

Bureau of Land Management (BLM), November 2016