Moab

Westwater Canyon River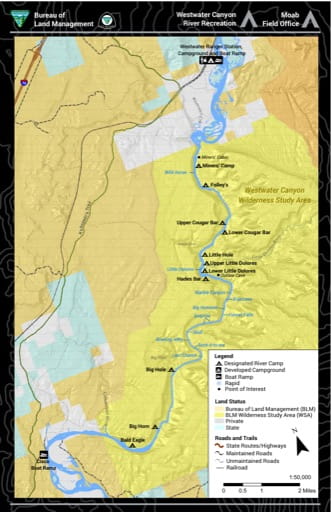 Recreation Map of Westwater Canyon River in the BLM Moab Field Office area in Utah. Published by the Bureau of Land Management (BLM).
Westwater Canyon is the first whitewater stretch on the Colorado River in Utah. The canyon is seventeen (17) miles long and includes Class IV (four) rapids. This section is challenging at all water levels and is only recommended for experienced boaters. This map includes campsites, rapids, and points of interest along the river for those planning a float down Westwater between the Ranger Station and Cisco Boat Ramp.
source

Bureau of Land Management (BLM), June 2021