Grand Staircase-Escalante

Skutumpah / Johnson Canyon Roads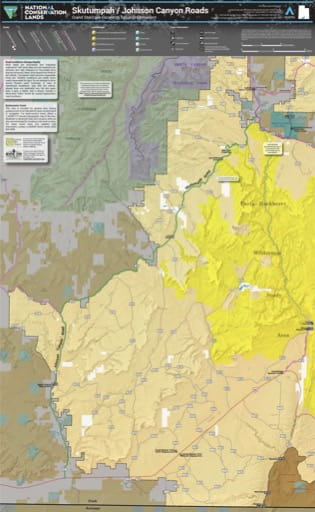 Visitor Map of the Skutumpah / Johnson Canyon Roads in the Grand Staircase-Escalante National Monument (NM) in Utah. Published by the Bureau of Land Management (BLM).
Skutumpah and Johnson Canyon Roads connect the town of Cannonville, Utah to Highway 89 on the very southern edge of Utah. Many trailheads can be accessed in this area, from the Great Western Trail to Bull Valley Gorge. Download this map to help you explore the area!