Lake Tawakoni

State Park - Texas
Lake Tawakoni State Park is located in Hunt County, Texas, 11.2 miles (18.0 km) north of Wills Point. It is on the south central shore of Lake Tawakoni. The park came to media attention in 2007, because of a giant communal spider web on the premises of the park.
maps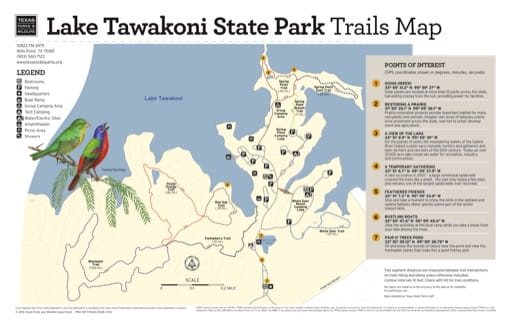 Lake Tawakoni - Trails Map
Trails Map of Lake Tawakoni State Park (SP) in Texas. Published by Texas Parks & Wildlife.