Lake Livingston

State Park - Texas
Lake Livingston State Park is located near Livingston in Polk County, Texas. It is in the southern portion of the Piney Woods region of the state, an hour north of Houston.
maps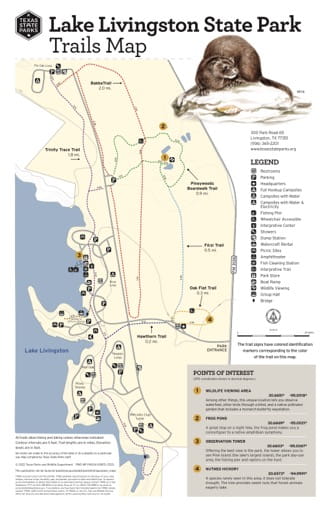 Lake Livingston - Trails Map
Trails Map of Lake Livingston State Park in Texas. Published by Texas Parks & Wildlife.
Sam Houston MVUM - 2022
Motor Vehicle Use Map (MVUM) of Sam Houston National Forest (NF) in Texas. Published by the U.S. Forest Service (USFS).