Galveston Island

State Park - Texas
Galveston Island State Park is located on western Galveston Island in Galveston County, on the western Gulf Coast in Texas. The park protects 2,013.1-acre (814.7 ha) of dunes, estuaries, wetlands, brackish ponds, and beaches. Habitats include surf, beach, dunes, coastal prairie, fresh-water ponds, wetlands, bayous and bay shoreline. It has numerous trails for scenery and wildlife viewing. There is a public campground in the park.
maps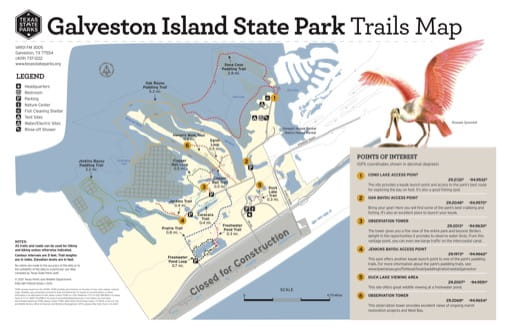 Galveston Island - Trails Map
Trails Map of Galveston Island State Park (SP) in Texas. Published by Texas Parks & Wildlife.