Copper Breaks

State Park - Texas
Copper Breaks State Park is located approximately 12 miles (19 km) south of Quanah in Hardeman County, Texas. It contains two small lakes and 10 miles (16 km) of trails Originally, Copper Breaks was part of the land held by the Comanche and Kiowa. Comanche mound sites can be found in Hardeman County, but not in the park itself.
maps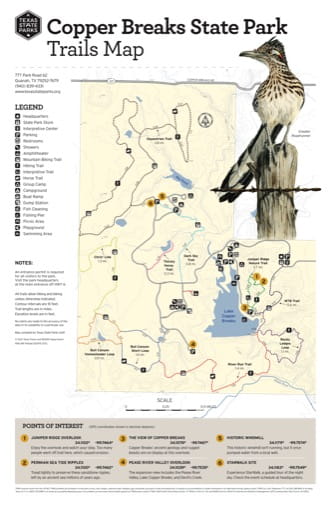 Copper Breaks - Trails Map
Trails Map of Copper Breaks State Park (SP) in Texas. Published by Texas Parks & Wildlife.