Buescher

State Park - Texas
Buescher State Park is located just north of Smithville, Texas. The park features a 7.7-mile (12.4 km) round trip hiking trail through the park's undeveloped area. There is also a small lake open for canoeing and fishing. The lake is stocked with crappie, catfish and bass year around and with rainbow trout in winter. Camping and picnicking areas are available. Over 250 species of birds have been spotted in the park throughout the year. Mammals include White-tailed deer, raccoons, opossums, bobcats, and armadillos.
maps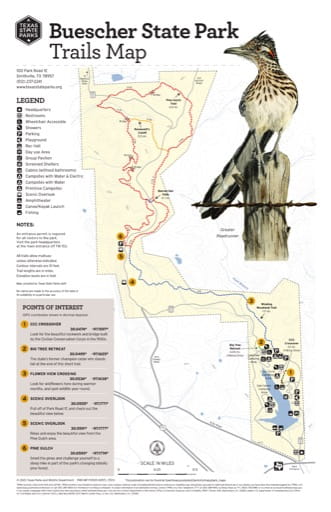 Buescher - Trails Map
Trails Map of Buescher State Park (SP) in Texas. Published by Texas Parks & Wildlife.