Bastrop

State Park - Texas
Bastrop State Park is located in Bastrop County in Central Texas. Bastrop State Park is 4 miles (6.4 km) to the west of Buescher State Park, and the two are connected by Park Road 1. The park consists of stands of loblolly pines mixed with post oak and junipers. The park's trails include an 8.5-mile (13.7 km) loop through the park's undeveloped area. Also, an 18-hole golf course, open all year round, winds through the forest. The large swimming pool is open during the summers.
maps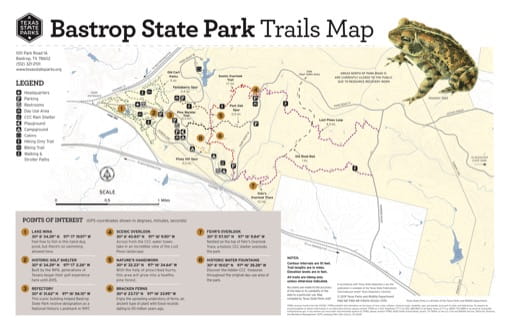 Bastrop - Trails Map
Trails Map of Bastrop State Park (SP) in Texas. Published by Texas Parks & Wildlife.