Atlanta

State Park - Texas
Atlanta State Park is is located on Wright Patman Lake in northern Cass County in northeast Texas. The park provides access to Wright Patman Lake for boating and fishing, and has a sandy beach area for swimming. Picnic and overnight camping areas are available. The park includes a nature trail and a 3.8-mile (6.1 km) hiking trail.
maps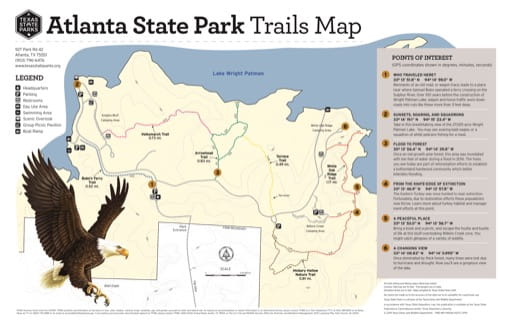 Atlanta - Trails Map
Trails Map of Atlanta State Park (SP) in Texas. Published by Texas Parks & Wildlife.