Abilene

State Park - Texas
Abilene State Park is located near Lake Abilene south of Abilene, Texas. It features camping, trailer facilities, picnicking, shelters, a swimming pool, and hiking. A large grove of oak, cedar, elm and pecan trees, now a favorite picnic area, was once a campground for Comanche Indians. The park is located about 15 miles (24 km) southwest of Abilene, on FM 89.
maps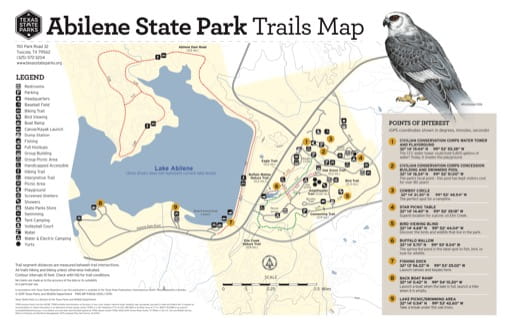 Abilene - Trails Map
Trails Map of Abilene State Park (SP) in Texas. Published by Texas Parks & Wildlife.