"Camas Creek along US Highway 395 near Dale, Oregon, United States. This stretch of the stream and highway lie within Ukiah–Dale Forest State Scenic Corridor, an Oregon state park."
by Ian Poellet ,
by-sa/3.0
Ukiah-Dale Forest

State Scenic Corridor - Oregon
Ukiah-Dale Forest State Scenic Corridor along Highway 395 follows the North Fork of the John Day River and Camas Creek. Winding through a stately ponderosa pine, Douglas fir and western larch forest the corridor provides a pleasant scenic drive and access to a popular fishing spot. Near Ukiah, amidst old-growth pines and larch, the Ukiah-Dale Campground provides a perfect location to stay and relax next to the soothing waters of Camas Creek.
maps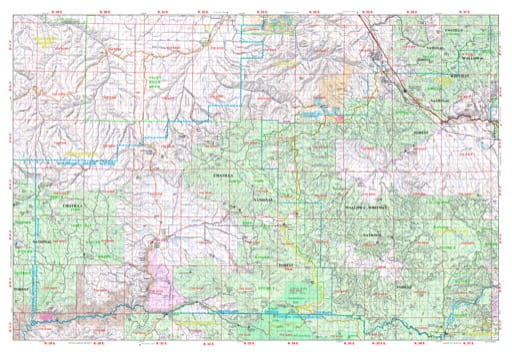 Northeast Oregon - Pendleton South 2016
Map of Pendleton South in the Northeast Oregon Protection District. Published by the Oregon Department of Forestry.
brochures
Oregon State Parks - Northeast Oregon Camping
Primitive Camping Brochure in Northeast Oregon. Published by Oregon State Parks and Recreation.