Eldorado

Wilderness - Nevada
The Eldorado Wilderness is a rugged maze of peaks and side canyons. The Eldorado Range is volcanic rock with basalt fows on a base of metamorphic rock. A bajada, or wide, gentle slope, extends northwest of the mountains. This forms a stark and colorful landscape bridging the expanse between U.S. Highway 95 and the Colorado River 40 miles south of Las Vegas. Creosote bush, scrub oak, clump grass, and various cact cover the intense terrain. This creates a natural habitat for bighorn sheep in the higher elevatons. Despite a long history of tribal habitaton, abandoned mine sites are the only evidence of human actvity in the region. Aside from the Colorado River, water is scarce, and summer temperatures can reach 120 degrees Fahrenheit.
maps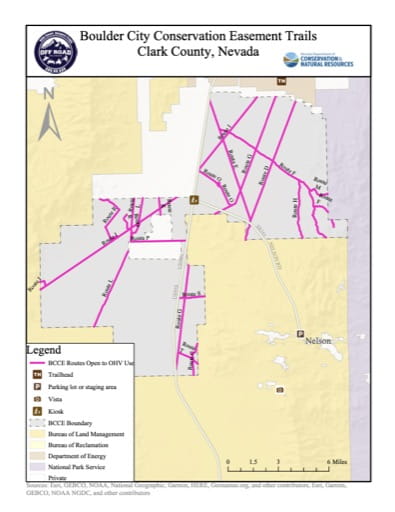 Boulder City - Conservation Easement
Off-Highway Vehicle (OHV) Trails Map of Boulder City Conservation Easement (BCCE) in Nevada. Published by Nevada Off-Highway Vehicles Program.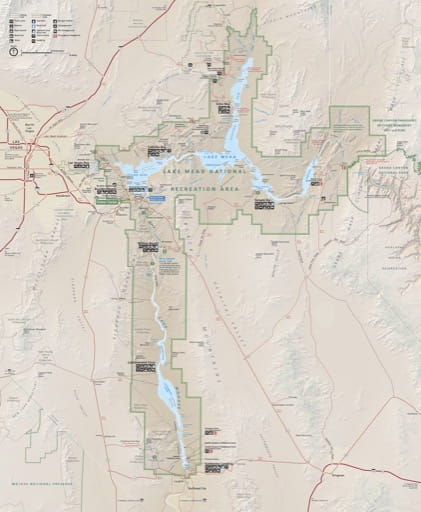 Lake Mead - Visitor Map
Official visitor map of Lake Mead National Recreation Area (NRA) in Arizona and Nevada. Published by the National Park Service (NPS).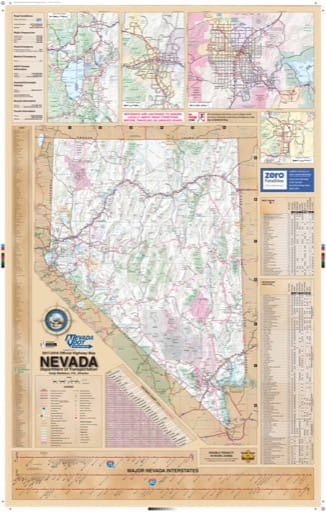 Nevada State - Nevada State Highway Map
Official Nevada State Highway Map. Published by the Nevada Department of Transportation (NVDOT).