Cibola NF - Placita

National Forest - New Mexico
The Cibola National Forest (pronounced SEE-bo-lah) is a 1,633,783 acre (6,611.7 km2) United States National Forest in New Mexico, USA. The forest is disjointed with lands spread across central and northern New Mexico, west Texas and Oklahoma. The Cibola National Forest is divided into four Ranger Districts: the Sandia, Mountainair, Mt. Taylor, and Magdalena. The Sandia Ranger District also includes the Placitas Area Trail System.
maps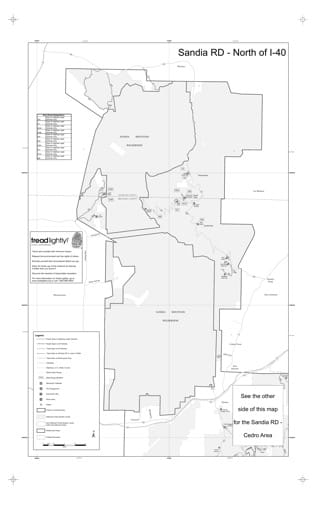 Cibola MVUM - Sandia - North of I-40 2020
Motor Vehicle Use Map (MVUM) of area North of I-40 of Sandia Ranger District (RD) of Cibola National Forest (NF) in New Mexico. Published by the U.S. Forest Service (USFS).