Villanueva

State Park - New Mexico
The park is nestled between high sandstone bluffs that form a canyon along the Pecos River. Camp or picnic under the shade of cottonwood trees. Enjoy fishing, birding, wildflower viewing, or hiking the trails along the canyon walls.
maps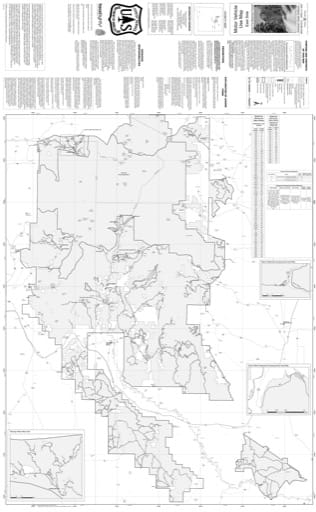 Santa Fe MVUM - East 2022
Motor Vehicle Use Map (MVUM) of the Eastern area of Santa Fe National Forest (NF) in New Mexico. Published by the U.S. Forest Service (USFS).