"Cmaping at Fenton Lake State Park"
by Alan Levine ,
public domain
Fenton Lake

State Park - New Mexico
The Jemez Mountains provide the backdrop for this stunning year-round retreat surrounded by beautiful ponderosa pine forests. Fenton Lake State Park is a mellow mountain escape. The Rio Cebolla flows through the park and there is a fishing and canoeing lake too. The park also attracts campers, hikers and cross-country skiers. There's even a fun playground for the kids. Stocked with rainbow trout from fall through spring, the lake is home to German brown trout, an ideal spot for flyfishing. Although most anglers prefer the warmth and comfort of summer, there is also winter ice fishing.
maps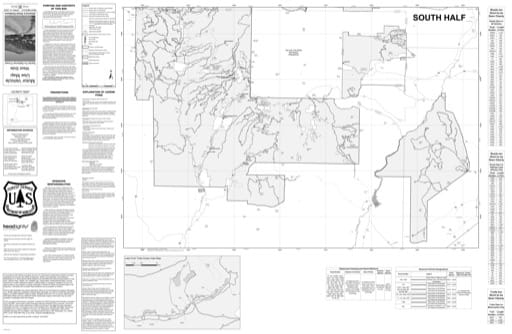 Santa Fe MVUM - Southwest 2022
Motor Vehicle Use Map (MVUM) of the Southwestern area of Santa Fe National Forest (NF) in New Mexico. Published by the U.S. Forest Service (USFS).