Alligator River

National Wildlife Refuge - North Carolina
The Alligator River National Wildlife Refuge is located in eastern North Carolina along the Atlantic Coast.It preserves and protects a unique wetland habitat type—the pocosin—and its associated wildlife species. The refuge attracts visitors worldwide for its red wolf (Canis rufus) howling programs and is also home to the Dare County Bombing Range.
maps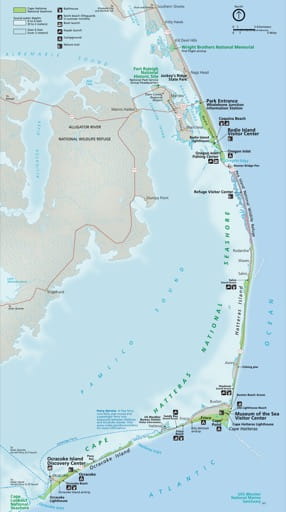 Cape Hatteras - Visitor Map
Official Visitor Map of Cape Hatteras National Seashore (NS) in North Carolina. Published by the National Park Service (NPS).