Makoshika

State Park - Montana
Makoshika State Park (from the Lakota Maco sica, meaning 'bad land' or 'land of bad spirits') is a nature preserve and public recreation area located on the southeast side of Glendive in Dawson County, Montana. The state park encompasses badlands containing dinosaur fossils and rock from the Hell Creek Formation.
maps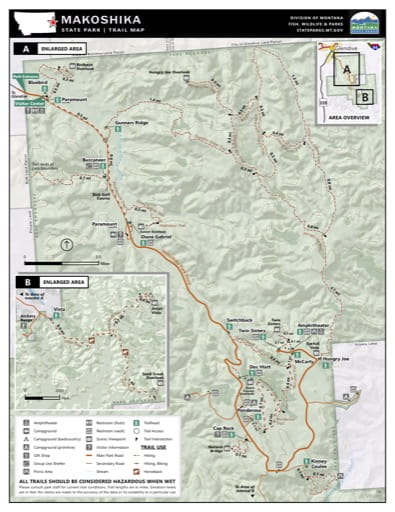 Makoshika - Trails
Map of the Trail System in Makoshika State Park (SP). Published by Montana State Parks.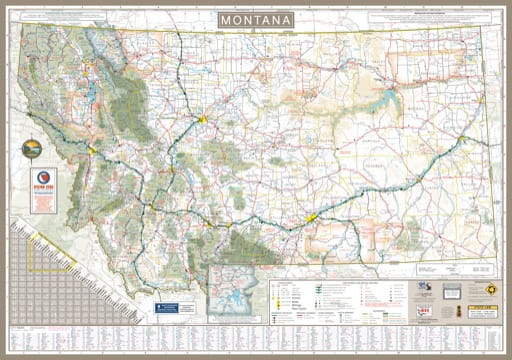 Montana State - Montana Highway Map
Highway Map of Montana. Published by the Montana Department of Transportation.
brochures
Montana - State Parks Guide
The official Montana State Parks Guide. Published by Montana State Parks.
source