Wailua River

State Park - Hawaiʻi
Wailua River State Park and the Wailua Complex of Heiaus, which it includes, are located on the eastern side of the Hawaiian island of Kauai. The park consists primarily of the Wailua River valley, which is the only navigable river in Hawaii. Visitors to this park can kayak, take riverboat cruises and explore the rainforest. Even motorboats and water skiing are permissible on the river.
maps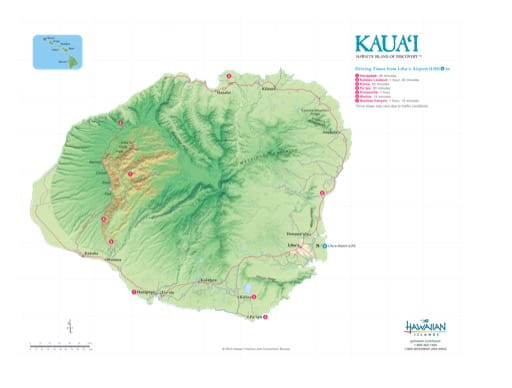 Kauaʻi - Driving Map
Driving Map of Kauaʻi (Kauai) in Hawaii. Published by the Hawaii Visitors & Convention Bureau.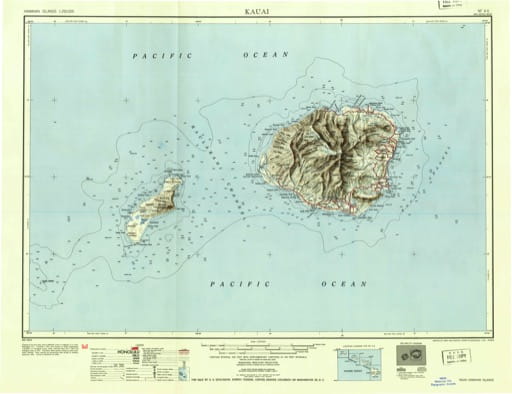 Kauaʻi - Vintage USGS Map - Kauai 1951
Vintage map of Hawaiian Islands - Kauai 1951. Published by the U.S. Geological Survey (USGS).