Ulupō Heiau

State Historic Site - Hawaiʻi
Ulupō Heiau on the eastern edge of Kawai Nui Marsh in Kailua, Hawaiʻi, is an ancient site associated in legend with the menehune, but later with high chiefs of Oʻahu, such as Kakuhihewa in the 15th century and Kualiʻi in the late 17th century. It may have reached the peak of its importance in 1750, before being abandoned after Oʻahu was conquered in the 1780s. The massive stone platform of the heiau measures 140 by 180 feet (55 m), with outer walls up to 30 feet (9.1 m) high, its size and scale indicating both its cultural importance and the chiefly power of its patrons. Many of the stones may have been transported from as far as Kualoa, more than 10 miles (16 km) away.
maps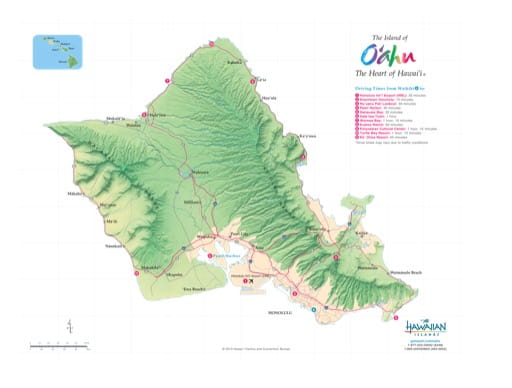 Oʻahu - Driving Map
Driving Map of Oʻahu (Oahu) in Hawaii. Published by the Hawaii Visitors & Convention Bureau.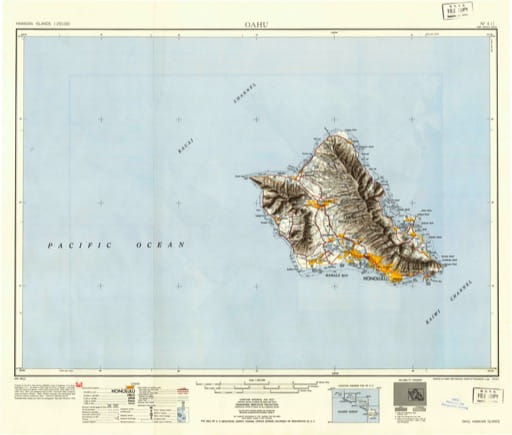 Oʻahu - Vintage USGS Map - Oahu 1951
Vintage map of Hawaiian Islands - Oahu 1951. Published by the U.S. Geological Survey (USGS).
brochures
Hawaiʻi State Parks - Visitor's Guide
A Visitor's Guide to Hawaiʻi State Park Resources and Recreational Opportunities. Published by Hawaii State Parks.
Hawaiʻi State Parks - Hiking Safely
Brochure about Hiking Safely in Hawaiʻi. Published by Hawaii State Parks.