Nuʻuanu Pali

State Wayside - Hawaiʻi
Nuʻuanu Pali is a section of the windward cliff (pali in Hawaiian) of the Koʻolau mountain located at the head of Nuʻuanu Valley on the island of Oʻahu. It has a panoramic view of the windward (northeast) coast of Oʻahu. The Pali Highway (Hawaii State Highway 61) connecting Kailua/Kāneʻohe with downtown Honolulu runs through the Nuʻuanu Pali Tunnels bored into the cliffside. The area is also the location of the Nuʻuanu Freshwater Fish Refuge and the Nuʻuanu Reservoir.
maps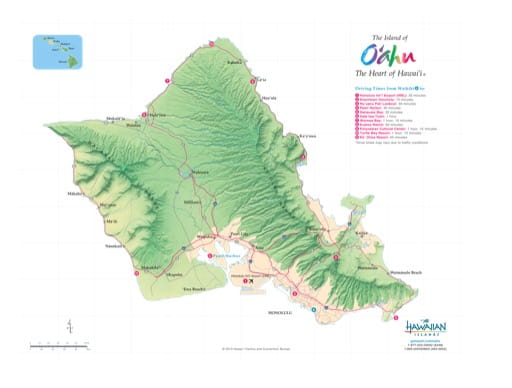 Oʻahu - Driving Map
Driving Map of Oʻahu (Oahu) in Hawaii. Published by the Hawaii Visitors & Convention Bureau.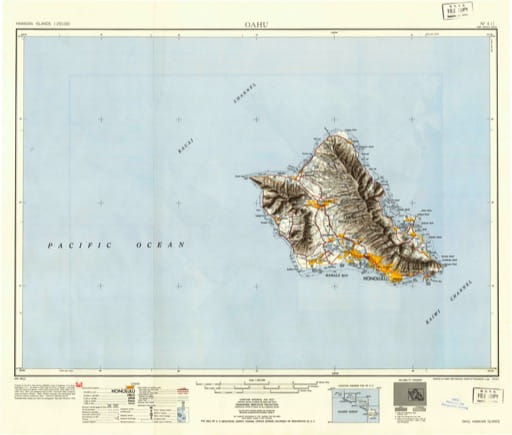 Oʻahu - Vintage USGS Map - Oahu 1951
Vintage map of Hawaiian Islands - Oahu 1951. Published by the U.S. Geological Survey (USGS).
brochures
Hawaiʻi State Parks - Visitor's Guide
A Visitor's Guide to Hawaiʻi State Park Resources and Recreational Opportunities. Published by Hawaii State Parks.
Hawaiʻi State Parks - Hiking Safely
Brochure about Hiking Safely in Hawaiʻi. Published by Hawaii State Parks.