Ahukini

State Recreational Pier - Hawaiʻi
The Ahukini State Recreation Pier is located on the Southeast shore of Kauai in the U.S. state of Hawaiʻi. It is near the Lihu'e Airport, near the edge of the Hanama'ulu Bay. The Pier is the end point for the Ahukini Terminal and Railway Company, which operated the railway along Kauai's Coconut Coast beginning in Anahola, Hawaii. Ahukini State Recreational Pier offers not only beautiful scenery, but also a terrific fishing. Aside from pole fishing, crab netting is also allowed from the pier.
maps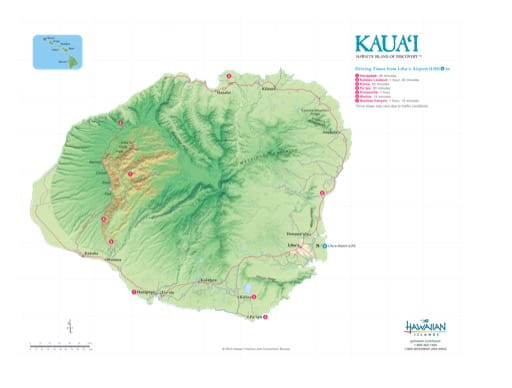 Kauaʻi - Driving Map
Driving Map of Kauaʻi (Kauai) in Hawaii. Published by the Hawaii Visitors & Convention Bureau.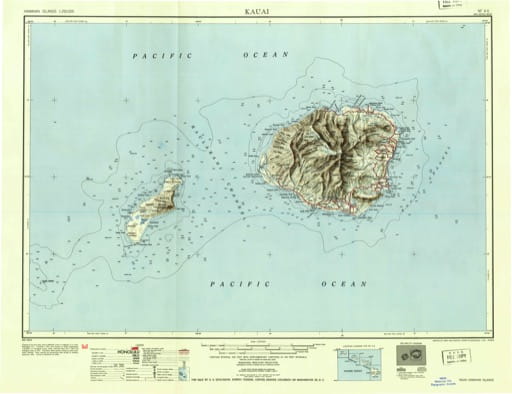 Kauaʻi - Vintage USGS Map - Kauai 1951
Vintage map of Hawaiian Islands - Kauai 1951. Published by the U.S. Geological Survey (USGS).
brochures
Hawaiʻi State Parks - Visitor's Guide
A Visitor's Guide to Hawaiʻi State Park Resources and Recreational Opportunities. Published by Hawaii State Parks.
Hawaiʻi State Parks - Hiking Safely
Brochure about Hiking Safely in Hawaiʻi. Published by Hawaii State Parks.