George T. Bagby

State Park - Georgia
George T. Bagby State Park is located in southwestern Georgia on the shore of Walter F. George Lake. The park offers a 60-room lodge, conference center, restaurant, cottages, and features the 18 hole Meadow Links Golf Course, as well as a marina and boat ramp. There is a 3-mile (4.8 km) nature trail, and fishing and boating on Lake Walter F. George.
maps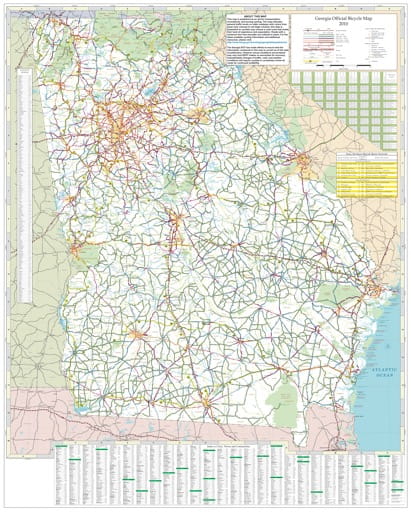 Georgia State - Georgia Bike Map
Statewide Bike Map of Georgia. Published by the Georgia Department of Transportation (GDOT).
brochures
Georgia State Parks - Parks Brochure
Brochure of Georgia State Parks & Historic Sites. Published by Georgia State Parks & Historic Sites.