Navajo

State Park - Colorado
Navajo State Park is a state park of Colorado, USA, on the north shore of Navajo Lake. Touted as Colorado's answer to Lake Powell, this reservoir on the San Juan River begins in Colorado's San Juan Mountains and extends 20 miles (32 km) into New Mexico. Its area is 15,000 acres (6,100 ha), and it has 150 miles (240 km) of shoreline in two states. Park activities include boating, houseboating, fishing, camping, and wildlife viewing. There is a New Mexico state park at the southern end of the lake.
maps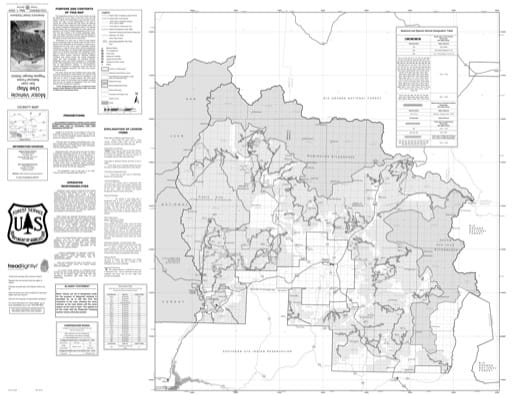 San Juan MVUM - Pagosa 2020
Motor Vehicle Use Map (MVUM) of Pagosa Ranger District in San Juan National Forest (NF) in Colorado. Published by the U.S. Forest Service (USFS).