William B. Ide Adobe

State Historic Park - California
William B. Ide Adobe State Historic Park is a California State Historic Park located on the west bank of the Sacramento River, a mile north of Red Bluff in Tehama County, California. It is in the Sacramento Valley of Northern California. The park memorializes William Brown Ide, a California pioneer, captain of the Bear Flag Revolt and the only president of the California Republic, which lasted from June 14 to July 9, 1846.
maps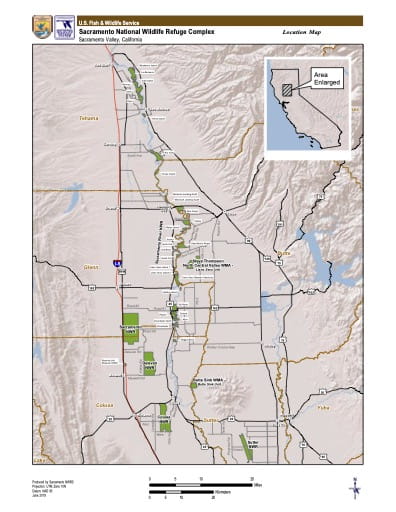 Sacramento NWR Complex - Overview Map
Overview Map of the Sacramento National Wildlife Refuge Complex (NWR) in California. Published by the U.S. Fish & Wildlife Service (USFWS).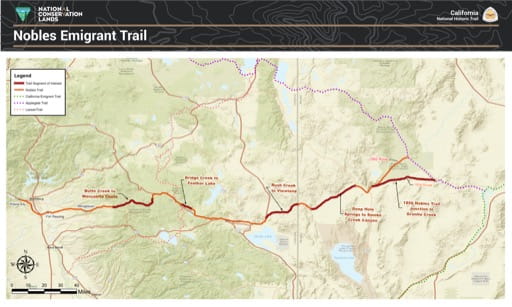 Nobles Emigrant Trail - Trail Map
Map of the Nobles Emigrant Trail section, part of the California National Historic Trail (NHT), located outside of Susanville, California. Published by the Bureau of Land Management (BLM).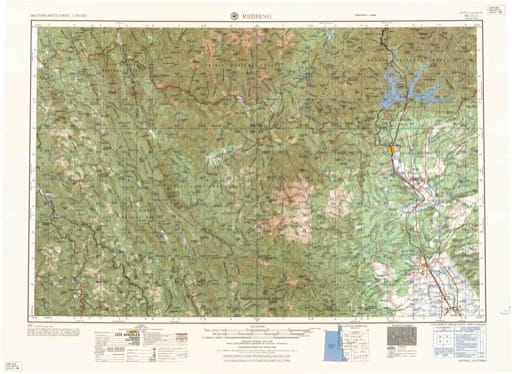 Vintage USGS - Redding - 1958
Vintage 1958 USGS 1:250000 map of Redding in California. Published by the U.S. Geological Survey (USGS).