Turlock Lake

State Recreation Area - California
Turlock Lake State Recreation Area is regional park and recreation area at Turlock Reservoir in Stanislaus County, central California. The park is in the San Joaquin Valley foothills at 250 feet (76 m) in elevation, on the south side of the Tuolumne River and along the north shore of Turlock Lake. It is located near La Grange, 25 miles (40 km) east of the city of Modesto, and east of U.S. Route 99 and Turlock. The recreation area features Turlock Lake with its 26 miles (42 km) of shoreline and the surrounding foothill country leased from the Turlock Irrigation District in 1950.
maps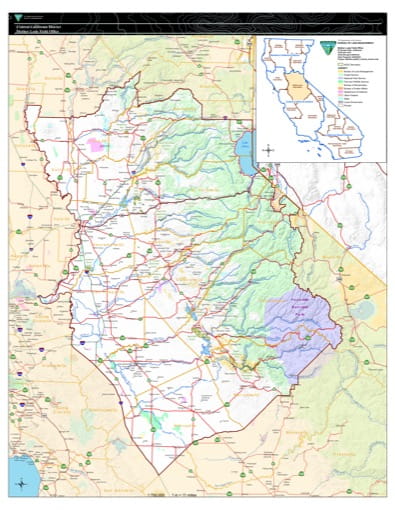 Mother Lode - Boundary Map
Boundary Map of the Mother Lode BLM Field Office in California. Published by the Bureau of Land Management (BLM).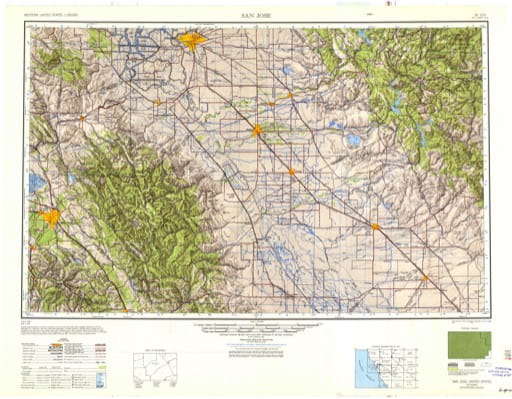 Vintage USGS - San Jose - 1947
Vintage 1947 USGS 1:250000 map of San Jose in California. Published by the U.S. Geological Survey (USGS).