Tule Elk

State Natural Reserve - California
Tule Elk State Natural Reserve protects a small herd of tule elk, once in danger of extinction. In the 1800's, the vast herds of tule elk were greatly reduced in number by hunting and loss of habitat.
maps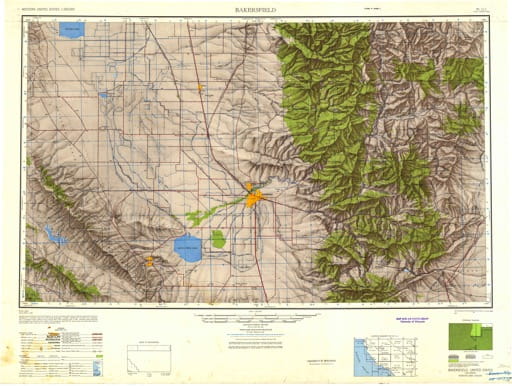 Vintage USGS - Bakersfield - 1948
Vintage 1948 USGS 1:250000 map of Bakersfield in California. Published by the U.S. Geological Survey (USGS).