Joseph D. Grant

County Park - California
Grant Ranch Park is the largest county park in Santa Clara County, California. It is situated in the Diablo Range foothills of the eastern Santa Clara Valley. Elevations range from about 1,400 feet (427 m) in Halls Valley to peaks over 2,800 feet (853 m) on the Park's eastern edge. This upward gradient leads to even higher peaks in the crest of the range and to Mount Hamilton itself at 4,209 feet (1,283 m). The western slopes of Mount Hamilton drop into Smith Creek which forms the eastern boundary of the Park. The park is known for mountain biking, birdwatching and hiking. The Park also offers camp sites.
maps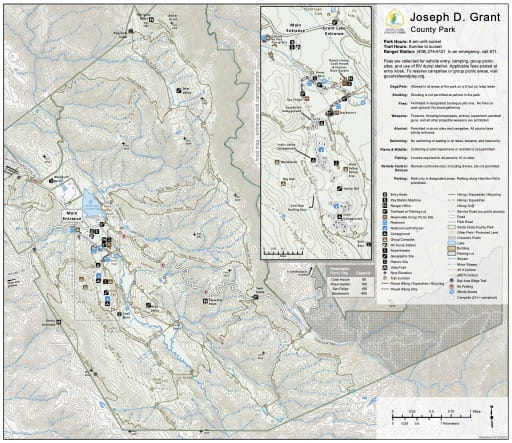 Santa Clara - Joseph D. Grant
Map of Joseph D. Grant County Park (CP) in Santa Clara County in California. Published by Santa Clara County Parks.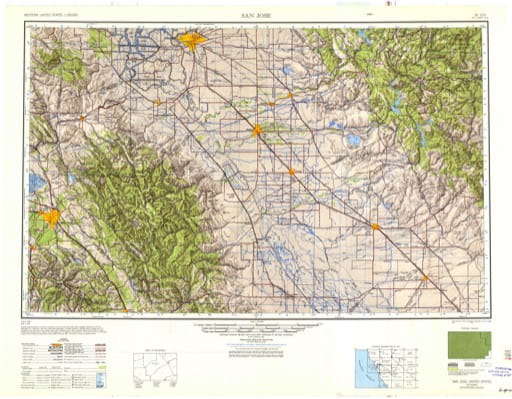 Vintage USGS - San Jose - 1947
Vintage 1947 USGS 1:250000 map of San Jose in California. Published by the U.S. Geological Survey (USGS).