Prairie City

State Vehicular Recreation Area - California
Prairie City is situated at the base of the Sierra Nevada foothills, 20 miles east of downtown Sacramento and three miles south of U.S. 50. The area offers off-highway vehicle enthusiasts a variety of interesting terrain and trails for motorcycles, all-terrain vehicles, and 4-wheel drive vehicles. There are flat, open grasslands, rolling hills with native blue oak trees, and acres of cobbled mine tailings left after gold dredges combed ancient river beds in search of gold during the late 1800s. Beginners as well as experts find the variety of terrain both challenging and enjoyable.
maps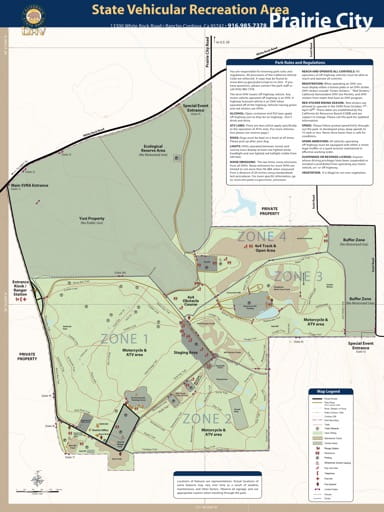 Prairie City - Trails Map
Trails Map of Prairie City State Vehicular Recreation Area (SVRA) in California. Published by California Department of Parks and Recreation, Off-Highway Motor Vehicle Recreation Program.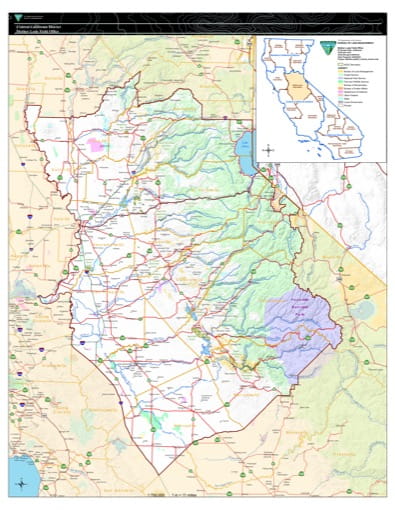 Mother Lode - Boundary Map
Boundary Map of the Mother Lode BLM Field Office in California. Published by the Bureau of Land Management (BLM).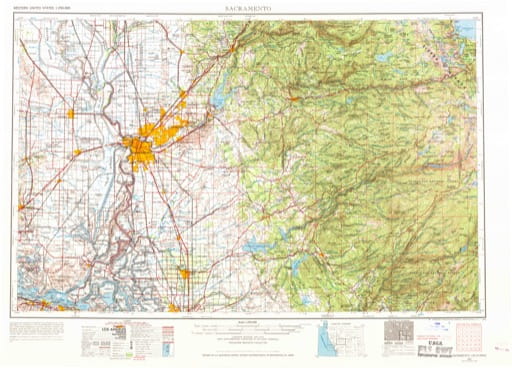 Vintage USGS - Sacramento - 1957
Vintage 1957 USGS 1:250000 map of Sacramento in California. Published by the U.S. Geological Survey (USGS).