Point Lobos Ranch

Park Property - California
This property is new and not currently available for public use, pending necessary planning, facility development and staffing. Point Lobos Ranch is an area in the State of California, United States, owned by the California State Park System which is being held for possible use as a state park. Point Lobos Ranch is located south of Carmel by the Sea and east of Point Lobos State Reserve. Contains one of the world's largest stands of native Monterey Pines, endangered Gowen cypress, and rare maritime chaparral plant community.
maps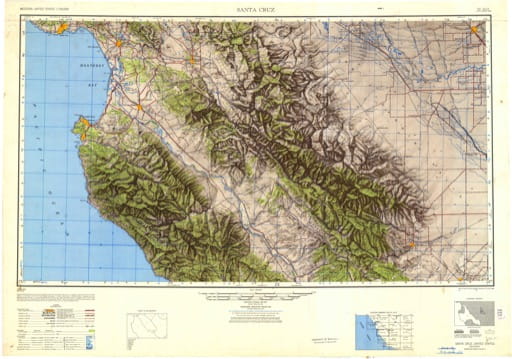 Vintage USGS - Santa Cruz - 1948
Vintage 1948 USGS 1:250000 map of Santa Cruz in California. Published by the U.S. Geological Survey (USGS).