Pescadero

State Beach - California
Pescadero State Beach (meaning "the place to fish" in Spanish) is alongside State Route 1, located 14.5 miles south of Half Moon Bay and 1.5 miles west of the city of Pescadero in San Mateo County, California. The beach has a mile-long shoreline with sandy coves, rocky cliffs, tide pools, fishing spots and picnic facilities. Across the highway is Pescadero Marsh Natural Preserve, a popular spot for bird watchers and other naturalists.
maps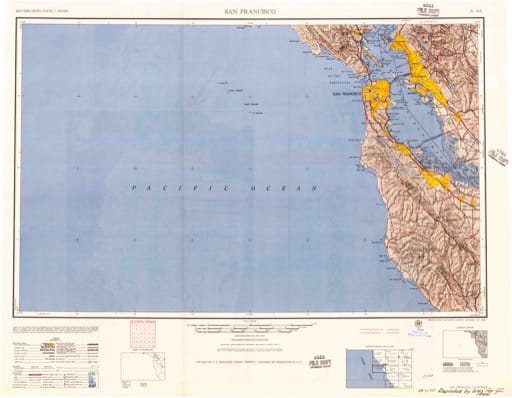 Vintage USGS - San Francisco - 1957
Vintage 1957 USGS 1:250000 map of San Francisco in California. Published by the U.S. Geological Survey (USGS).