Petaluma Adobe

State Historic Park - California
Rancho Petaluma Adobe is the name of a historic ranch house built from adobe bricks by order of Mariano Guadalupe Vallejo. It was the largest privately owned adobe structure built in California and is the largest example of the Monterey Colonial style of architecture in the United States. A section of the Adobe has been preserved by the Petaluma Adobe State Historic Park and is both a California Historic Landmark and a National Historic Landmark. The Rancho Petaluma Adobe State Historic Park is located on Adobe Road on the east side of the present-day town of Petaluma, California.
maps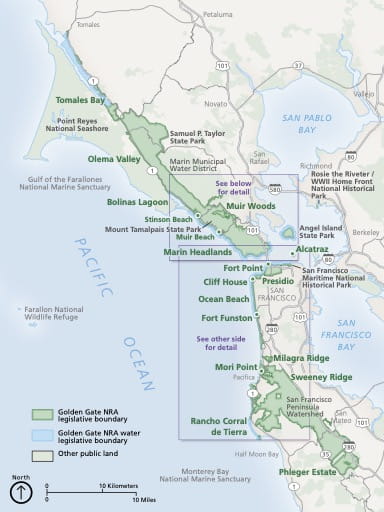 Golden Gate - Overview
Official visitor map of Golden Gate National Recreation Area (NRA) in California. Published by the National Park Service (NPS).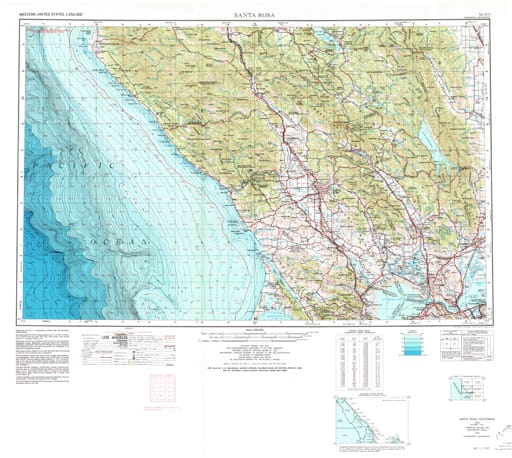 Vintage USGS - Santa Rosa - 1958
Vintage 1958 USGS 1:250000 map of Santa Rosa in California. Published by the U.S. Geological Survey (USGS).